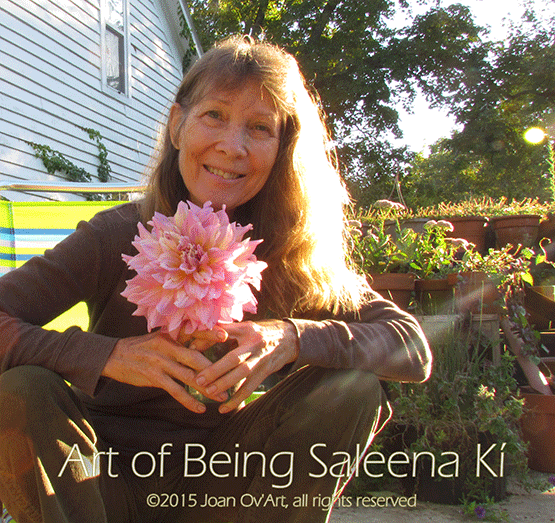 26 Mar

Artistic Co-Creation with Nature

For several years now most of my ARTISTRY & CREATIVITY has been directed into this GARDENSONG PROJECT. This photo was taken on September 9th, 2015 when my FIRST DAHLIA bloomed in the LOVIN' MOTHER GARDEN! I was astonished at the SIZE VIBRANCY & SUCCULENT ALIVENESS this one FLOWER radiated! After thanking the PLANT and all the PLANT SPIRITS (FAIRIES) that helped co-create this ARTISTIC MASTERPIECE, I placed her in a vase and kept her near me. Even when she dried, she was beautiful! This is just one of the REWARDS I receive for being willing to open to CONSCIOUS CO-CREATION with NATURE. It is definitely an ART to do so.

 Enjoy more of my ART:

Saleena Kí's Hi-Vibrational Art & Vibrakeys 

VIBRAKEYS – Powerful ART TOOLS that easily support you through these TRANSITIONS to HIGHER LEVELS of LIVING!

LIVING WATER – ART that easily changes your WATER to better support YOU and your PLANTS through these changes.